Year 132 - November 2020
Words become pictures
Editorial Staff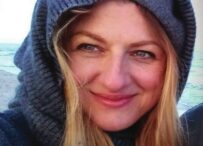 Saint Anthony of Padua (1195–1231) is widely known as a great intercessor to whom to turn for help, a grace.
And yet Anthony's greatness also lies in the strength of his word and the depth of his writings: in the last period of his life he composed two cycles of "Sermons" entitled respectively "Sunday Sermons" and "Sermons on Saints", intended for preachers and teachers of the theological studies of the Franciscan Order.
The richness of spiritual teachings contained in these volumes is so great that Pope Pius XII proclaimed Anthony a Doctor of the Church in 1946, giving him the title of "Evangelical Doctor", because from such writings emerges the freshness and beauty of the Gospel. Even today we can still read them with a great spiritual profit despite the fact that the language can sometimes be far from our feelings, as well as the allegories and examples used.
The artist Giustina De Toni (photo), in illustrating the Anthonian Calendar 2021, wanted to rely on the most evocative phrases of Saint Anthony and, by making them resonate in her soul, gave life to shapes, colours, and images that will accompany us month after month: "Drawing has the ability to express a truth, a principle, an observation, a concept in a few strokes and colours, just as aphorisms do through a short sentence.
Both have the same capacity for synthesis. In a world crowded with words, both offer—through the gift of immediacy—a space for essentiality and reflection".