Year 135 - January-February 2023
The origins and the dynamics of hate
Monica Cornali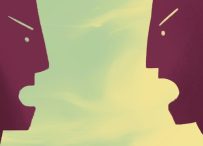 Nowadays we could say that hatred is an intense hostility and aversion usually deriving from fear, anger or sense of hurt. Anyhow such a simple definition could be misleading because hate has several characteristics that express different conflictual emotions. In psychology hate is based on perceptions of a stable, negative disposition against something or some one.
It can poison your spirit, poison your soul and seep into all the relationships that surround you. One can hate in different manners: there is the "cold hate" that pushes you to contempt the others and to marginalise people who are different: this may concern racial prejudices. On the other side "fiery hate" is full of angriness, it pushes us to attack the object of the hostility or to escape from the others overestimating their potential dangerousness... (continue)
---
Dear reader, thank you for choosing this article.
Want to read more? Ask for a free copy of "The Saint of Miracles"