Year 132° - March 2020
I take care of you
Fr. Giampaolo Dianin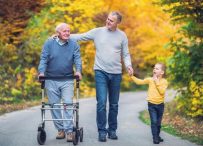 The journey of holiness of two spouses cannot exclude the presence of their children, even though the journey of those who have celebrated before God their pact of love remains distinct from the human and even spiritual journey of their children. We often experience this by observing the pain of two parents who see their children moving away from the Christian values that they have tried to transmit to them; and this is true on a theoretical level because the children remain distinct from their parents, called to generate them humanly and spiritually, but aware that it is then up to the children to consciously choose what they have received as a gift.
---
Dear reader, thank you for choosing this article.
Want to read more? Ask for a free copy of "The Saint of Miracles"